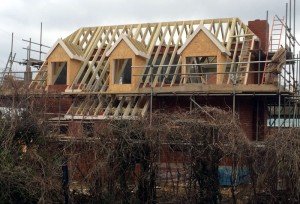 Developing a property or piece of land is a massive decision for you as an owner and requires a lot of work to achieve success. At Christine Homes we have a plethora of local knowledge tandem with the ability acquire prime sites and negotiate suitable planning consents is a recipe for success for you as an owner.
We work on projects of varying size – from Affordable Homes to Town Centre Apartments right the way through to Prestigious Larger Contemporary Homes.
We are the leaders in property development through Oxfordshire and the Home Counties.
If you're thinking of developing your property or have a piece of land that you think is suitable for development then we'd love to hear from you! We are able to advise and thus act quickly on the likelihood of a potential site being a development opportunity.
We have a talented Design Team who work closely with our Planning Consultants to produce Homes that are of the highest calibre and we have a proven track record of designing & building absolutely stunning properties.
We maximise the value and potential of your land.
Call Us on 01844 210 699 or email us for more information on info@christinehomes.co.uk or fill out the form below and one of our team will be in touch shortly.